About M&M Machining, Inc.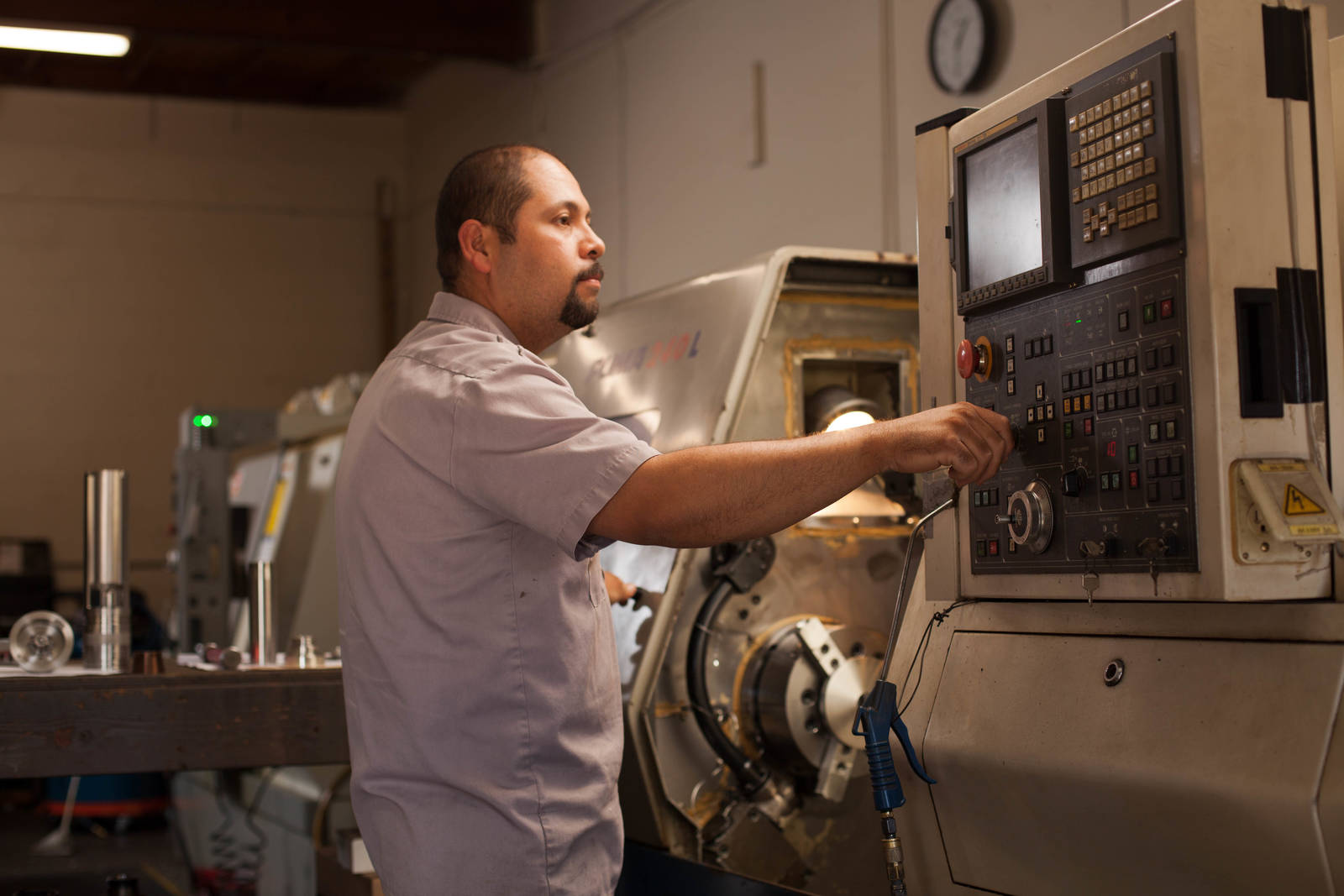 M&M Machining, Inc. is a job shop in Ventura, CA offering CNC machining and fabrication as well as drafting/modeling. We are known for our ability to consistently manufacture complex parts to the tolerances that are required for critical components in industries such as Aerospace, Aviation and Defense, as well as other demanding applications (laboratory/medical equipment, filtration systems, fluid products, auto parts, etc.).
Our 60+ years of combined experience in machining and our commitment to constant innovation for the benefit of the customer have enabled us to outperform our competition in terms of quality, cost and lead-time since 2004.
Our ability to set up quickly and adapt to changing demands gives us the ability to handle both large and small jobs efficiently.
Continuous improvement is what we strive for on a daily basis. We're always looking for new ways to improve our methods, capabilities and equipment, and for long-term customers this translates to opportunities for reduced cost and lead-time on recurring orders. If there's a better way to do the job, we will find it and use it to run the same parts faster. Sometimes the use of a custom tool made specifically for your job can allow us to cut down on time-per-part drastically.
Equipment / Production Capabilities
Four CNC mills including 5-axis Mori
Four CNC lathes including Daewoo Puma
Various manual machines and support equipment
Inspection equipment
Welding equipment
2 automatic saws for cutting raw material (allowing us to cut bar stock on-demand).
Mark Magana, President
Mark Magana has been in machining since 1995. He started M&M Machining in 2004, after almost a decade of experience working at other shops in the Ventura County area, such as Bodi Manufacturing and Saline Enterprises. When he started his own shop, his first machine was a Haas SL-20 lathe. Over the years, as the business continued to grow, we gradually expanded our arsenal to what you see today.
Mark is known in the machining industry for his dedication to the craft and his unwavering commitment to quality. He is always willing to find a way to work both smarter and harder in order to continually achieve better results for his customers.
By consistently applying a high level of discipline and a diverse range of skills and knowledge, he has been able to continually meet the demands of an increasingly competitive market.